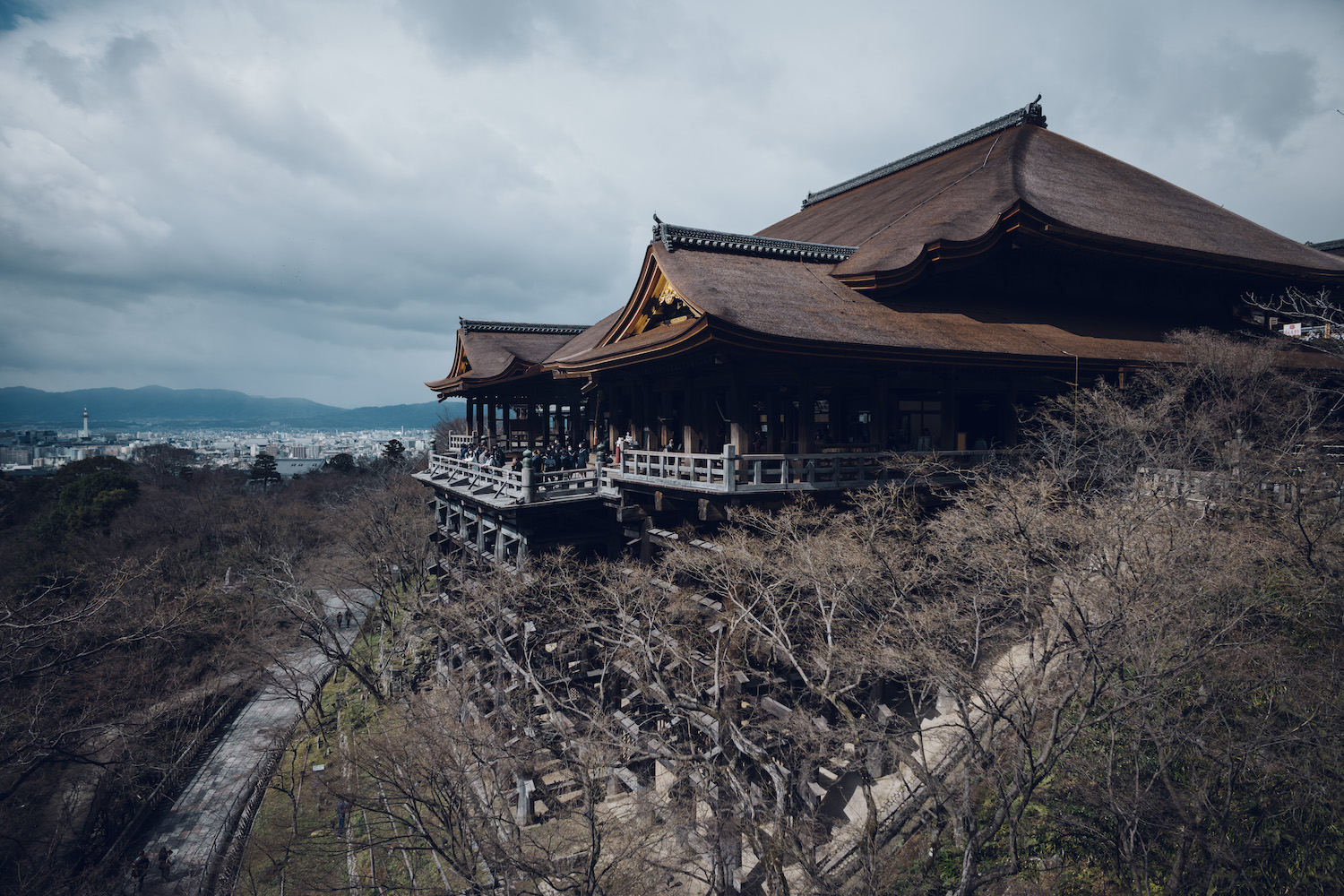 The reroofing of the Main Hall has just been completed.
Mar 24, 2020
We sincerely appreciate your continuing devotion and support for Kiyomizu-dera Temple.
The reroofing work of the Main Hall, which began in February 2017, was completed at the end of 2019 and the scaffolding structure that had enveloped the Main Hall was removed in February 2020. Thanks to your understanding for the extended inconvenience during the repair period, the roof of the Main Hall has now been completely restored with new hinoki (Japanese cypress) bark thatch for the first time in 50 years.

This reroofing work culminates the Great Renovation project that has been undertaken since 2008. Along with this project, Kiyomizu-dera Temple has reflected on its genuine devotion and aspirations to serve as an emotional anchor for people. At the same time, the temple will continue to fulfill its mission as a "Buddhist temple of our time," offering gratitude and praying for peace. In addition, we at Kiyomizu aim to pass on this historic cultural heritage, which has long been preserved through the devoted efforts of our predecessors, to future generations.

From May 2020, the replacing work of the Main Hall's stage floorboards will commence. During this period, visitors can enter the Main Hall as usual and pray before the statue of the Kiyomizu's principal image, the Eleven-headed Thousand-armed Kannon Bodhisattva.

We truly appreciate your understanding and cooperation.